Aurora Tents and Canopies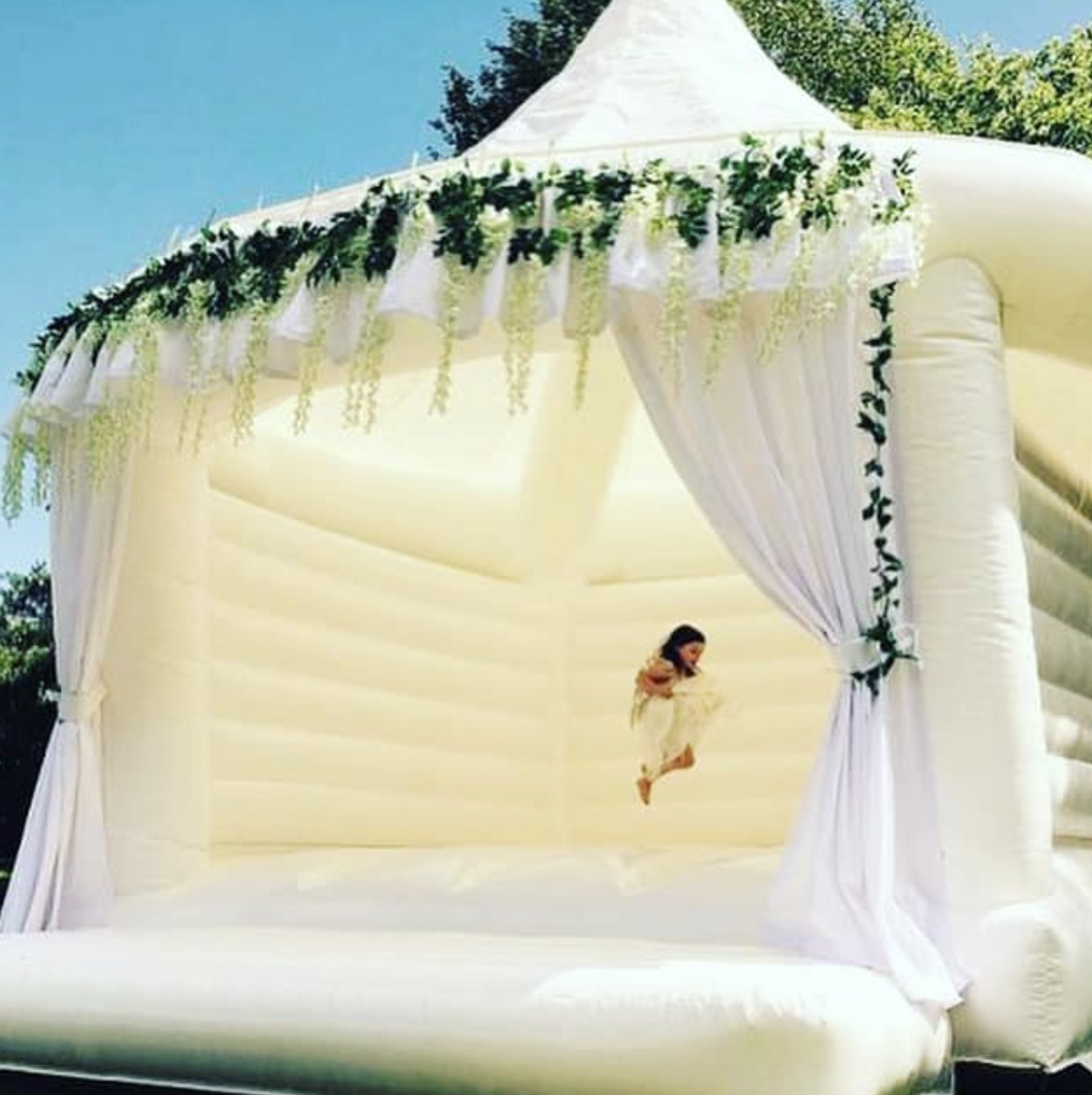 At Aurora Bounce House Rental, we understand the importance of selecting a trusted shelter for your outdoor event to protect against unexpected weather conditions. For this reason, we proudly offer an array of stylish tents and resilient canopies to ensure your special occasion is chic and secure.
Our weatherproof and stylish covers are the perfect accessory for weddings, corporate events, or backyard barbecues – offering your guests a sanctuary from the blazing sun and unexpected rain. We have various sizes and designs available, from simple pop-up canopies to extravagant celebration tents that guarantee any event is memorable in style.
Make your occasion special with Aurora Bounce House Rental's stylish and comfortable furniture selection! Our vast range of pieces comes in all shapes, sizes, and styles to fit the needs of any guest. Whether you choose standalone designs or items that pair nicely with our tents and canopies in Aurora, we have everything necessary for a memorable gathering. Get in touch with us today to secure your furnishings—contact us now!
If you're looking to make your outdoor event an unforgettable experience, Aurora Bounce House Rental has all the necessary tools and accessories. From elegant tents and canopies to comfortable chairs and tables, we offer a practical yet stylish atmosphere for any occasion. You can also rent other equipment from us, including inflatable combos, obstacle courses, inflatable slides, and more! Plus, our hassle-free services include prompt setup & take-down and thorough cleaning maintenance after each use! Let us simplify your rental process by providing reliable equipment that ensures quality assurance – contact us today at (720) 538-9759 to explore more of our options before reserving now!
Different Tents For Different Events
At Aurora Bounce House Rental, we appreciate that each occasion is unique and offer a broad array of tents and tables for your ideal event. It doesn't matter if it's an intimate gathering or one with hundreds of people–we've got you covered! Our tables and chairs come in various styles, shapes, and materials so that you can select the right fit for your celebration. Have peace of mind knowing that any party size is possible when renting from us.
At Aurora Bounce House Rental, our team of professionals understands the importance of your time, which is why we specialize in quick and organized setups. With years of practice, we can quickly assemble tents and tables so you have plenty more hours to focus on other necessary tasks for your event. Contact us today to find out how we can help make your special occasion successful with our rental services.
At Aurora Bounce House Rental, we understand the time-consuming task of tidying up after an event. To make your experience simpler and more enjoyable, our services include a swift disassembly process for all rentals (including tents or tables). We offer premium quality products and guarantee a convenient setup/take-down procedure to ensure that organizing events is both effortless and pleasurable.
We have just what you need if you're looking for tent and table rentals to make your wedding, corporate event, or backyard party a hit! Our selection is full of sizes and styles that will fit any type of celebration. Contact us today to help turn your gathering into an unforgettable success.
Aurora Bounce House Rental is always a top choice for bounce house entertainment in the tri-county area. We provide inflatable rentals of superior quality that guarantee hours of fun for everyone. No matter what occasion you're hosting, don't settle for anything less than excellence—choose us for an experience like no other. Call us at (720) 538-9759!